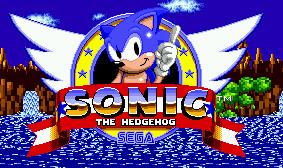 I think Sonic the Hedgehog is fantastic—still.
And I'm surprised I can still say that despite all these years of suffering as Sonic stumbled his way into the world of 3D gaming (I played Sonic Heroes for an unfortunate 60 hours… and so many other things I shouldn't have done…). I watched him struggle to find his footing in transition between a momentum-based platformer, where your character was more like a pinball, to one where he is essentially a race car.
Anyhow, I've finally came to realize something that, I suppose, was very obvious to some other people: Sonic the Hedgehog was never really about saving the world. I mean, it was, but the struggle and conflict in the original games struck a bit closer to home for a wild animal.
Animals, nature, and that which is verdant was always presented as good; technology, machination, and industry was pretty much universally bad.
That doesn't sound very cool (despite how cool he was supposed to be), but that's what was happening, and it couldn't be questioned—I mean, you're an animal fighting off Robotnik's pollution.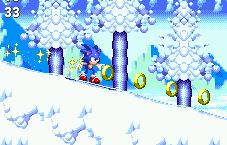 Kinda fantastic, really, how the game never had to beat you over the head with its theme. In fact, the success of that Saturday morning cartoon (the only Sonic cartoon I really look back on fondly), and the Archie comics (which I surprisingly still have around), was likely due to properly echoing that same idea—even if I didn't really care much for the characters that weren't Sonic or Tails.
The games always started me off someplace I really wanted to be. Rolling green hills, sparkling waterfalls, bouncing flowers, music that basically glittered—I had no reason to dislike the Green Hill Zone, or Emerald Hill.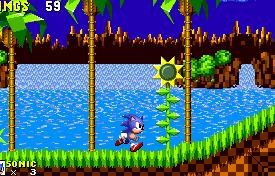 But as I guided Sonic closer to the Scrap Brain Zone, or Metropolis—I mean, Oil Ocean was pretty unpleasant. It was a fun level to play, sure, well-designed and all, but man…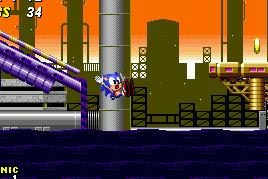 The later levels were always dismal, polluted, and dirty. They would perfectly match the exhaustion I was usually feeling at that point (since I couldn't exactly save the earlier games back then. I always played through them in one obsessed, dehydrated, and eventually starving sitting.) I didn't "like" Oil Ocean, and I didn't want to be there, so that made it feel all that much better to put an end to Robotnik's nonsense.
Every Badnik I popped freed an animal. Every stage ended with the player bursting a capsule of creatures headed towards the same fate. Accomplishment! Accomplishment! Freeing nature! Robotnik was basically the representation of us destroying our planet. This is why he was the only human in the games. I mean Yuji Naka even directly states that this was intentional. So by playing a Sonic game, I was essentially enjoying defeating myself?
This is all pretty commendably powerful. It simply wasn't just about going fast, I guess. It was about where you were going fast, and I'm still impressed by the amount of unspoken narrative contained in the journeys and transitions in those old games (Sonic 3 + Sonic & Knuckles in particular). Strong core themes give everything resonance.